House of Seafood offering 'in-car dining service' to those who are not fully vaccinated
Punggol's House of Seafood, which drew flak earlier in June this year for "walking" their live crabs, has come up with a new dining initiative that caters to those who are not fully vaccinated.

In a Facebook post on Aug. 10, the seafood restaurant announced that it will be providing an "in-car dining service" for patrons who are not yet fully vaccinated, but who still wish to dine-in at restaurants.

Under the current Phase 2 (Heightened Alert) measures, dining-in at restaurants for unvaccinated or not fully vaccinated individuals is not allowed.
From the comfort of your own car
House of Seafood claims that this in-car dining service is the first of its kind in Singapore.


It promises that patrons of this service will receive "excellent food and services", just as though they are dining in at the restaurant.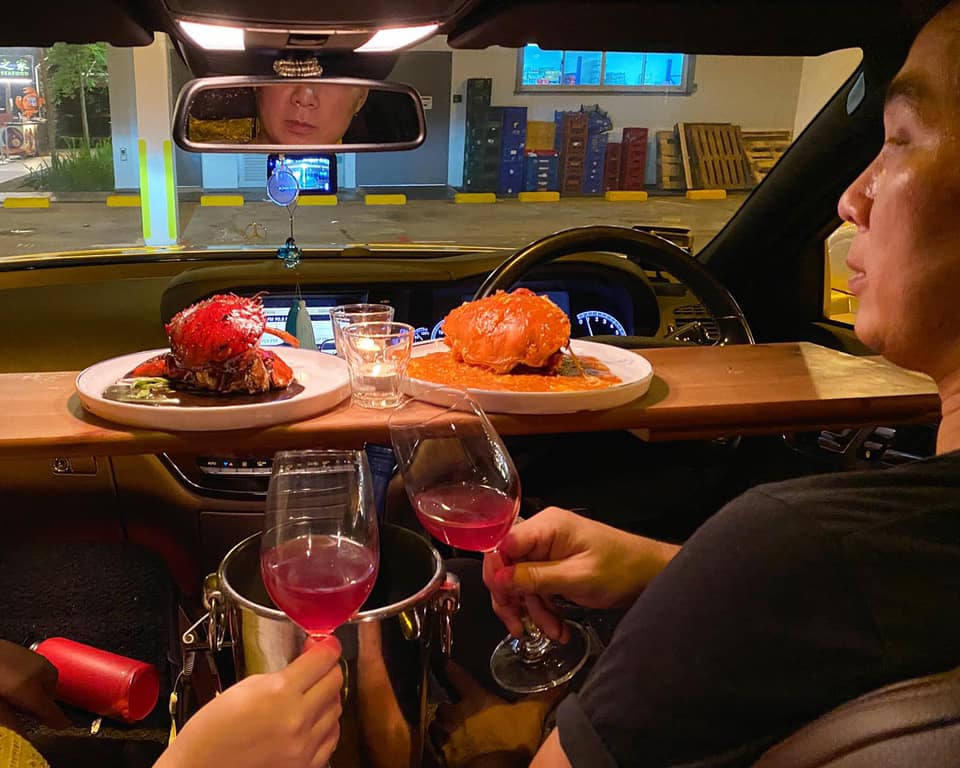 Photo by House of Seafood.
The restaurant said that interested parties can park at one of the over 200 lots at the Punggol Settlement carpark, near where the restaurant is located.
Your meal will then be served to you, while seated in your car.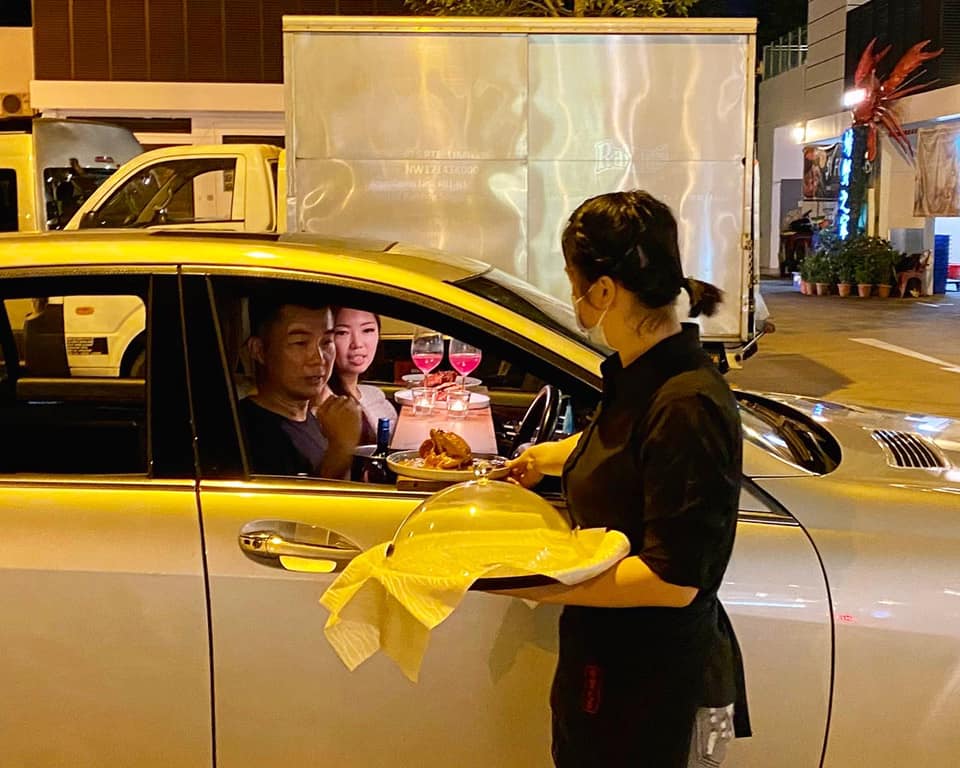 Photo by House of Seafood.
House of Seafood also clarified in its post that no alcohol will be served for this in-car dining experience, so as not to encourage drink driving.


Other publicity stunts
House of Seafood has attracted public attention before for pulling other questionable publicity stunts in the past.
Earlier in June this year, House of Seafood received a visit from Animal Concerns Research and Education Society (ACRES) and the Society for the Prevention of Cruelty to Animals (SPCA), after it posted pictures of its crabs being "walked" along Punggol Beach.
In 2019, the restaurant received backlash from SPCA and the public for putting up a live crab claw machine, for customers to catch their own crabs.


The restaurant apologised for both incidents.

(credits to https://mothership.sg/2021/08/house-of-seafood-in-car-dining/?fbclid=IwAR2VNsFsotjoGR_rNOvEw2BFBUe3gR0VvvEHvu7bX11BUopH1M1YhY9jQtA)